Reclaim comfort. Be a Rebelle.
Best Sellers
View all
On sale
On sale
On sale
On sale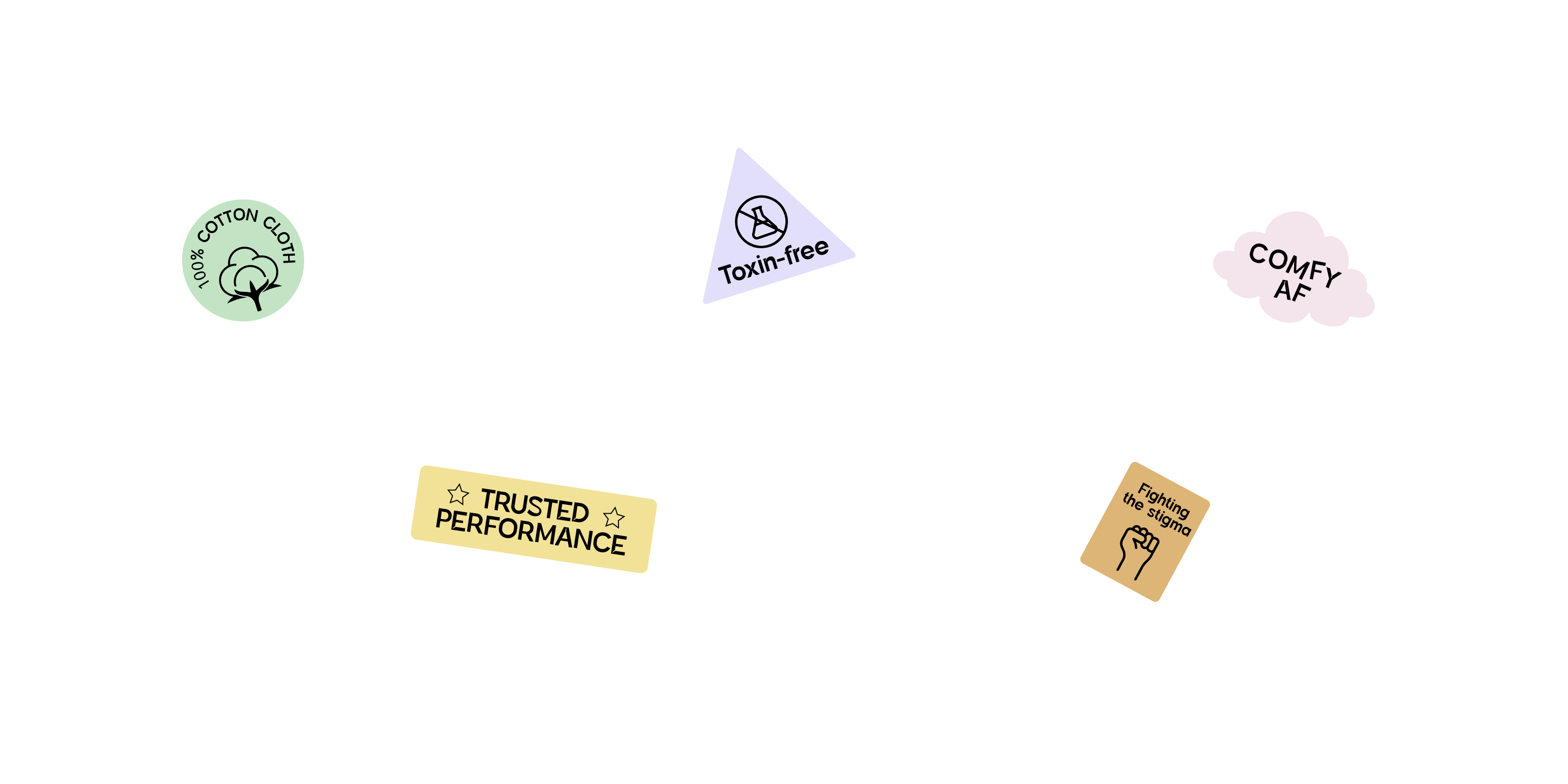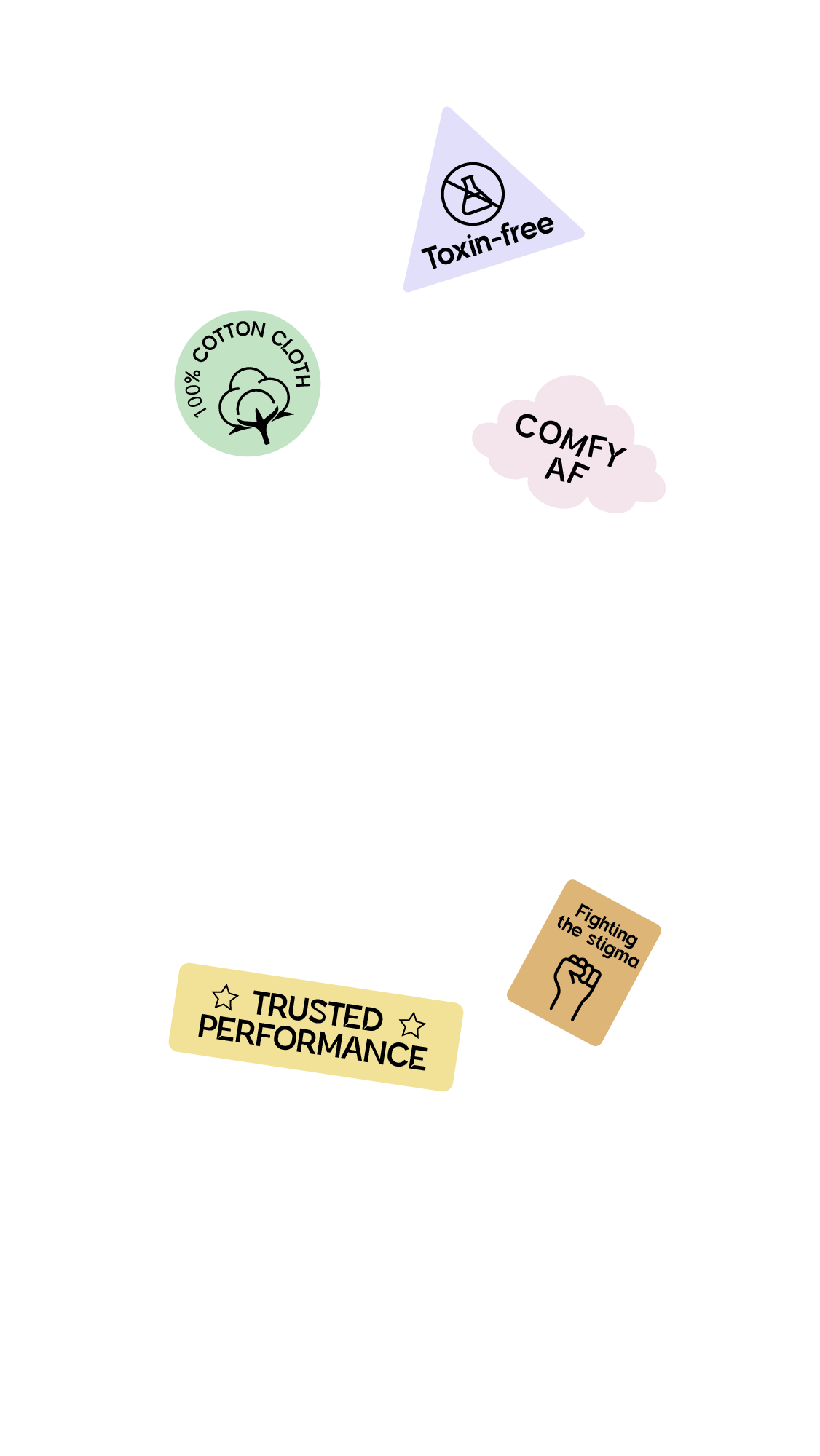 We're Rebelle. We're redesigning period care. Less waste. More comfort. Zero stigma.
100%
Ethical and sustainable production processes
We've traveled the world to find the highest quality sustainably produced fabrics. All the materials we use are carefully selected and come from ethically, socially and environmentally responsible Indian suppliers.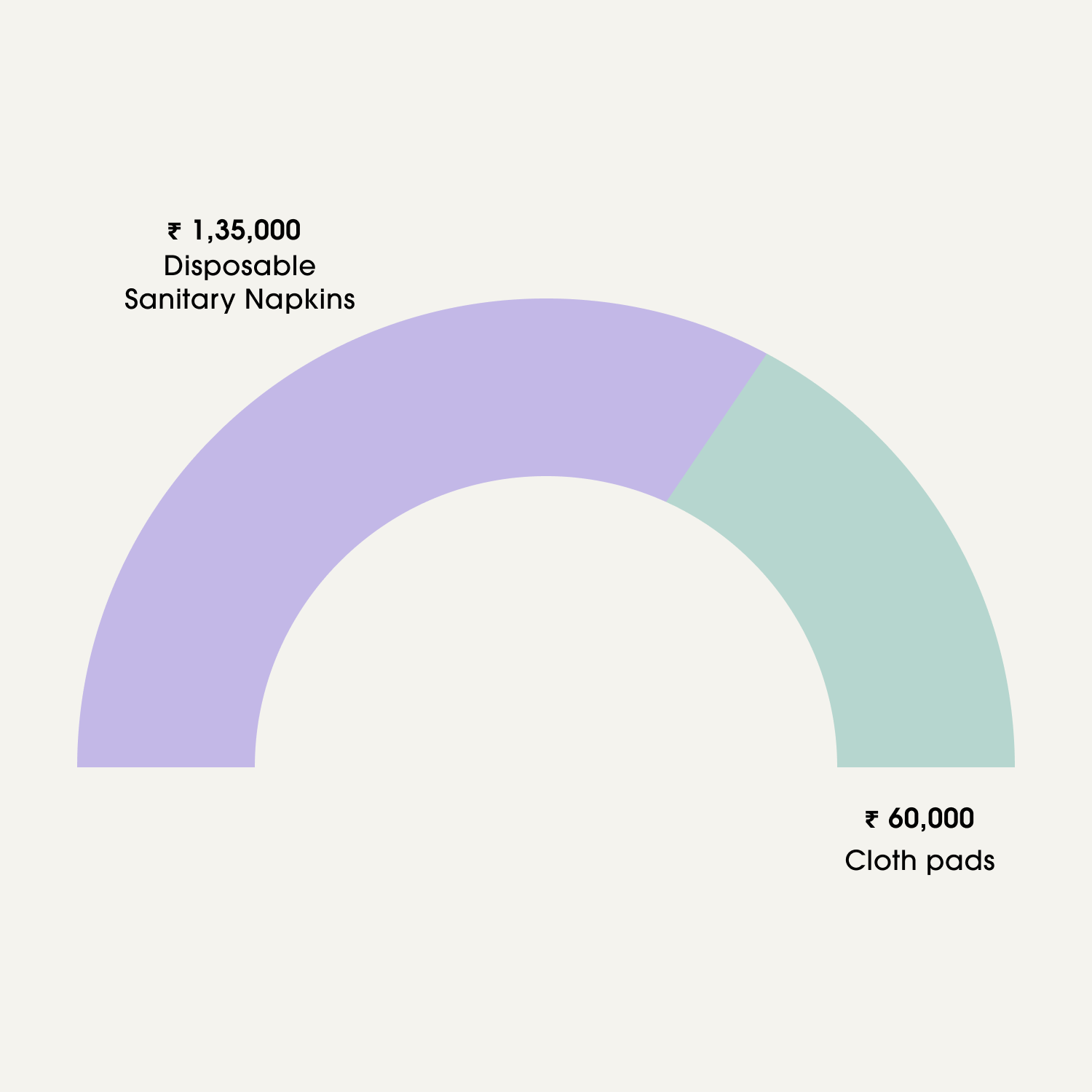 Save your wallet and the planet
Do your math
On average, menstruation lasts close to 30 years. That's 360 months' worth of pads. Each. Month. Normal, plastic pads get tossed after a single use, whereas our cloth pads can be used for up to a year! 
That's less money spent each month on disposable pads, and less plastic waste sent to landfills where they spend up to 800 years decomposing, compared to the 5 months it takes for cotton.
We're changing periods for good.
We're revolutionizing period care to give you the care you deserve, without it costing the environment what it currently does. Our reusable and eco-friendly products are better for your health, improving your period experience and comfort level right from the get-go. Health and safety over convenience, right? 
Make the switch with us. Be a Rebelle.
Learn More
Blog posts
Bamboo charcoal pads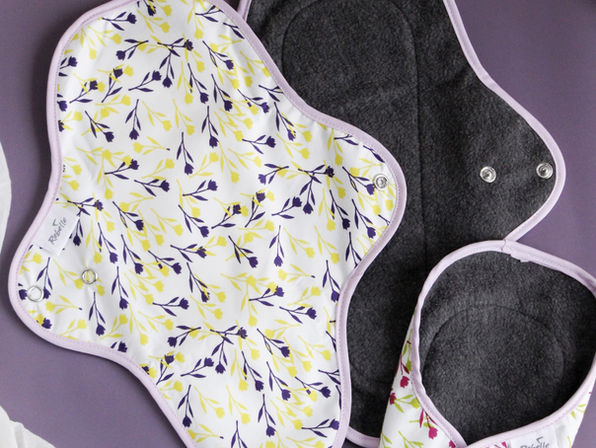 Rebelle Pads, not just a sanitary pad
The girl child is the jewel of a family. Her tiny feet and cheery voice is her dad's greatest joy. Of course she is also mom's pet and the apple of the eye of her double set of grandparents. Yes fr...
A week before your period the body starts getting ready for the period days, which is termed as Premenstrual syndrome (PMS). This time is a difficult time in the life of a girl or woman, where she ...
What do you mean by Reusable sanitary pads? Is it the same as the cloth pads that my mother used?

Rebelle reusable sanitary pads takes the concept of traditional cloth pads to the next level. It is much softer, user friendly, more absorbent and looks way cooler than both cloth pads and popular sanitary pads available in the market. The eco-friendly reusable pads and panty liners from Rebelle are washable, dryable and can be safely used for over a year depending on the wear and tear.
Will the cotton cloth pad feel wet and heavy when worn?

Rebelle Pads are designed to retain the natural moisture of your vagina while absorbing the external blood and tissue flow during your periods. Normal sanitary pads completely dries your skin out, causing rashes and itchiness. The minimal wetness you feel during the initial days is the natural moisture of your vagina.

We recommend you to use our pads for at least 3 cycles to get used to this natural wetness.
If it's a cotton cloth pad, won't they leak?

Rebelle Single Use Pads - Have multiple layers of cotton fabric and a biodegradable waterproof layer which will protect you from leakages however heavy your flow is.

Rebelle Reusable Pads - Come with a special PUL coat that keeps them leak proof even after multiple washes.
Very comfortable. The pads are long and prevent any leakage. No problem of rashes which I had earlier with other pads. These are so soft and comfortable. Washing is not a hassle, if soaked well and it won't take much time. I got used to it within one period :) Most importantly, this is my contribution to the planet. No more dumping of used pads. Go for it people.. you will feel better about yourself.
Really nice product, glad to have switched to cloth liners.. quite enough for beginning and ending days of periods and wings is an added benefit over disposable liners.. stays in place unless wearing a very sleek centre strip panty or doing heavy exercise etc. Better than liners for keeping it dry and comfortable if using for mild incontinence. ​ Providing seeds and grow bag really takes it to another nature friendly level. Great job!!
Heavy duty, breathable and eco-friendly pads. What else do you need. No need to add your plastic pads to landfills. You can check out mountains of pads in landfills. 1 woman throws away 17000 pads in her lifetime. Pads like these and menstrual cups are a great alternative. I would say in India this brand is one of the best quality. Go for it :) for peaceful sleep I recommend XL size. It will not leak. Washing is overrated it's not that hard once you get used to it.