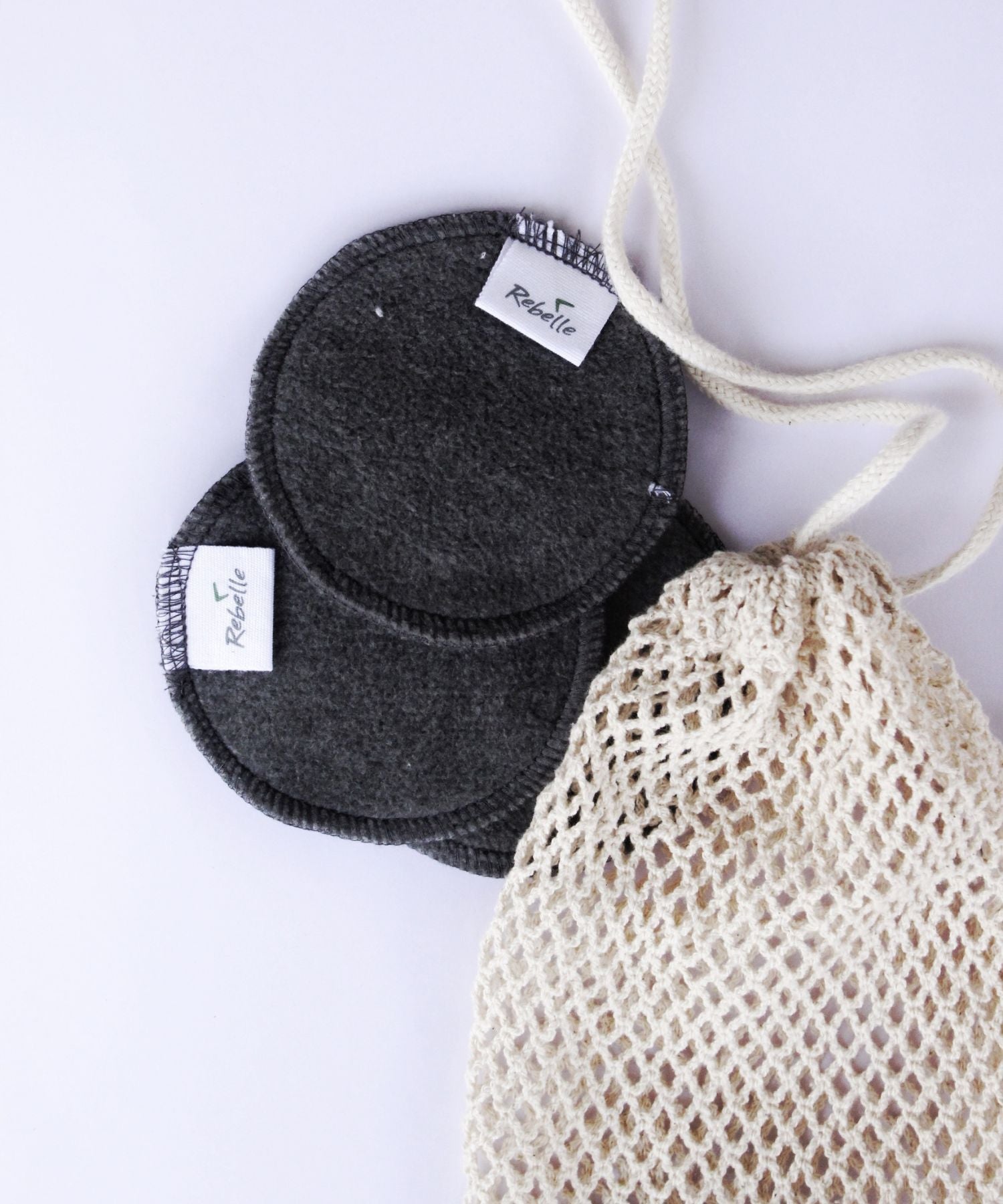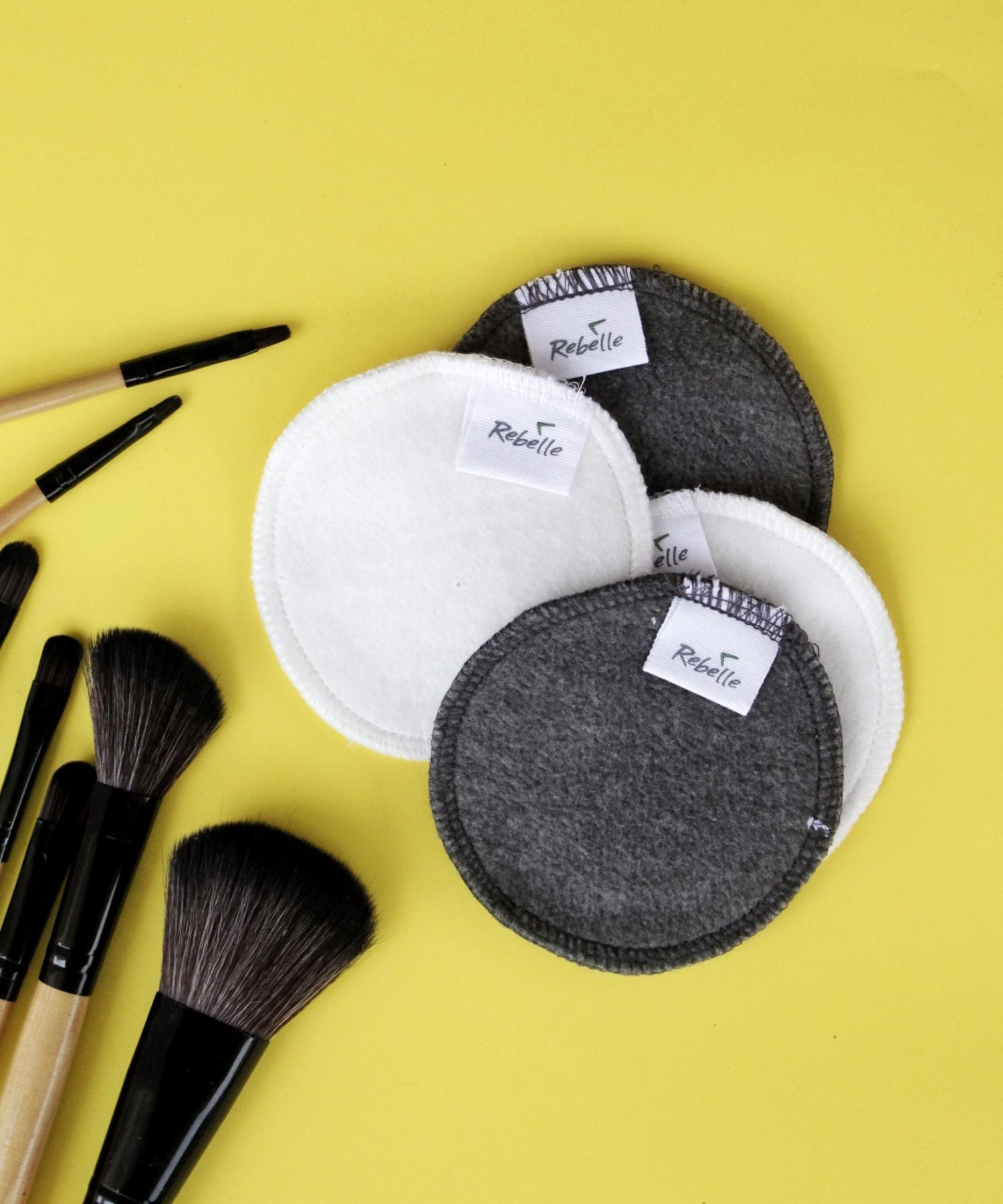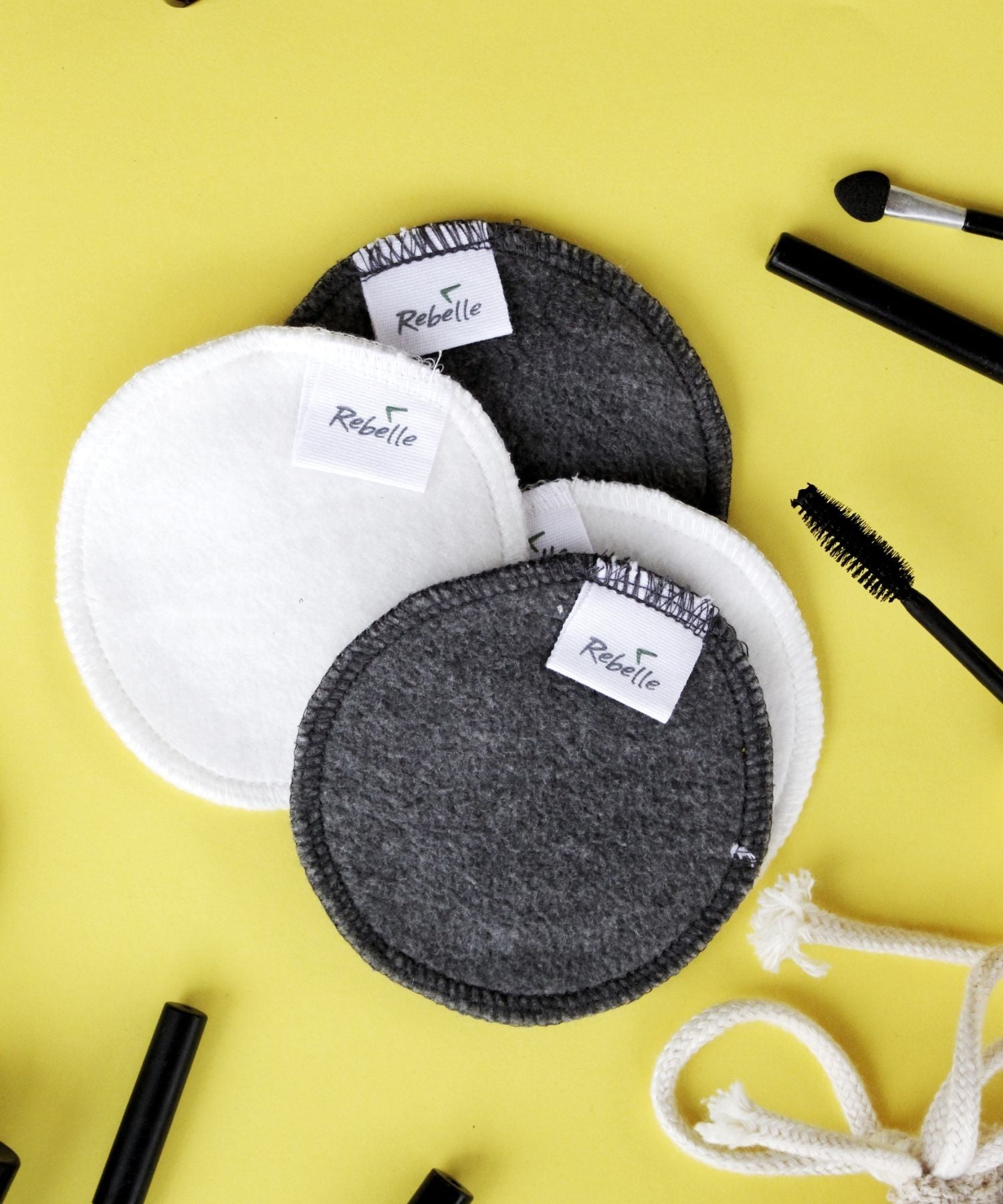 Reusable Make-up Remover
---
Fabric made of environment friendly Bamboo Charcoal : Cotton (Dark color) blended fleece fabric.
Quality  of the fabric are – Hypoallergenic | Naturally deodorizing | Anti-bacterial, Anti-fungal.
Bamboo is naturally antibacterial, absorbent, and breathable. We have perfected our charcoal blend to keep you safe and Comfortable. It is one of the most eco-friendly fabric on the planet.
Get to know Reusable Make-up Remover
⦿ Prewash before first use.

⦿ Antibacterial, Hypoallergenic, and breathable – keeps Odour free and fresh. No Chemical, No Gel, No fragrance.

⦿ 2 layers of Highly absorbent Bamboo Charcoal: Cotton Blend fleece fabric. Soft and comfortable. Safe on all skin types. Size: Diameter – 80mm

⦿ Wash care: Soak the used pad in cold water for 30 minutes. Use mild soap to a gentle hand wash. Rinse, Squeeze, wash - Line dry in Sun light like any other clothes. Do not use a brush, fabric softener or bleach.

⦿ Package contents: 3 pads with a cotton net bag.
Rebelle pads are meticulously hand stitched so the size & shape may vary marginally
This product is rated 4.7 of 5.0 stars.
It has received 3 reviews.
Good product, meets expectations.
I'm buying from them for the Ist time. But I'm surely coming for more.
Excellent Product!
Reusable and eco-friendly, a win-win
Excellent product, highly recommended
They offer lots of choices to suit the tastes of different people.