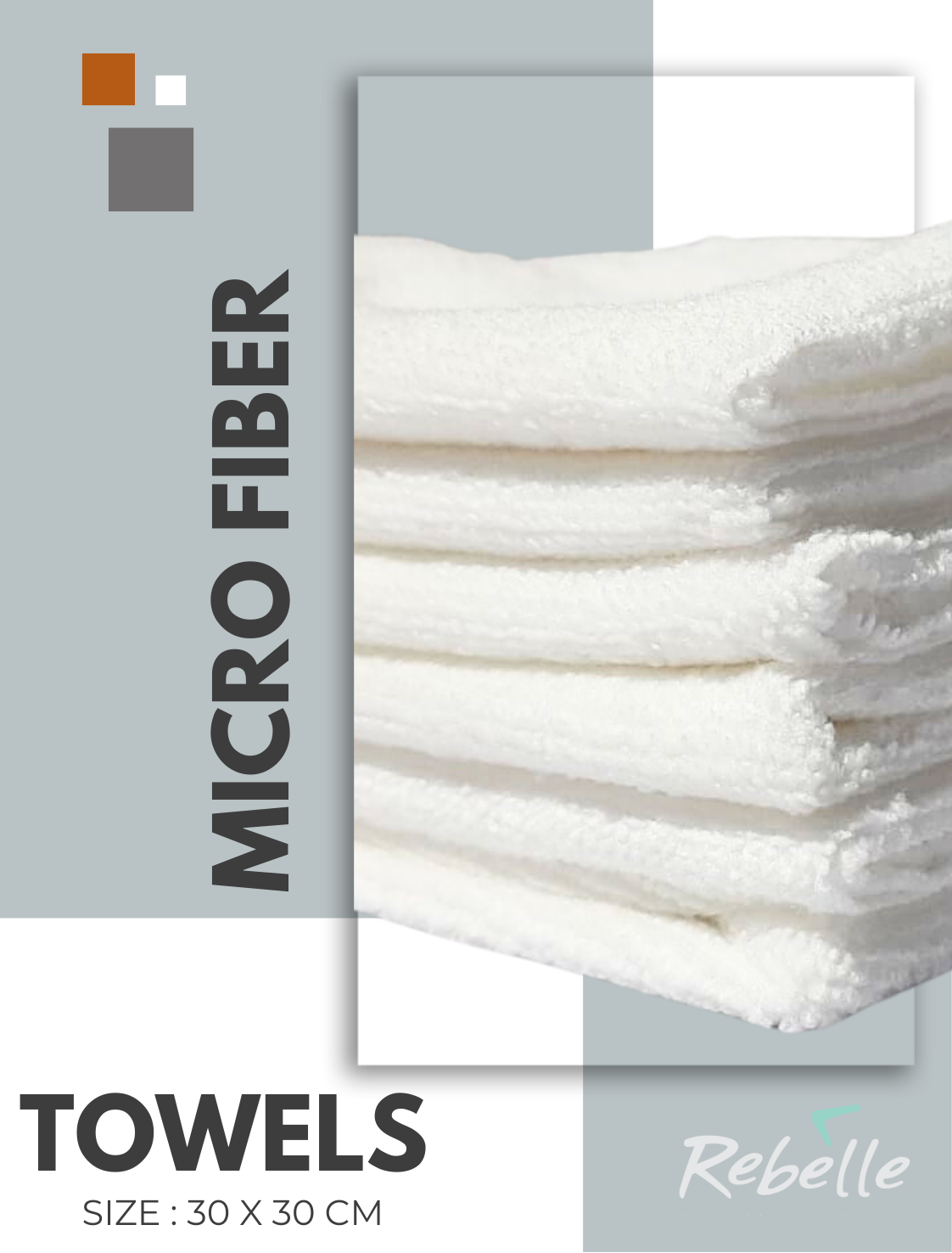 Microfiber Towels - Best Cleaning Cloth
---
Rebelle Microfiber cloth for cleaning Kitchen counters and stovetops. Comparatively these towels pick up more dirt and food residue than most cloths.
Dirt free, hassel free cleaning experience with Rebelle!
SUSTAINABLE

Soft cloth

High absorbency 

Quick Dry

Wash and Reuse
SIZE : 30 x 30 cm - recommended for household cleaning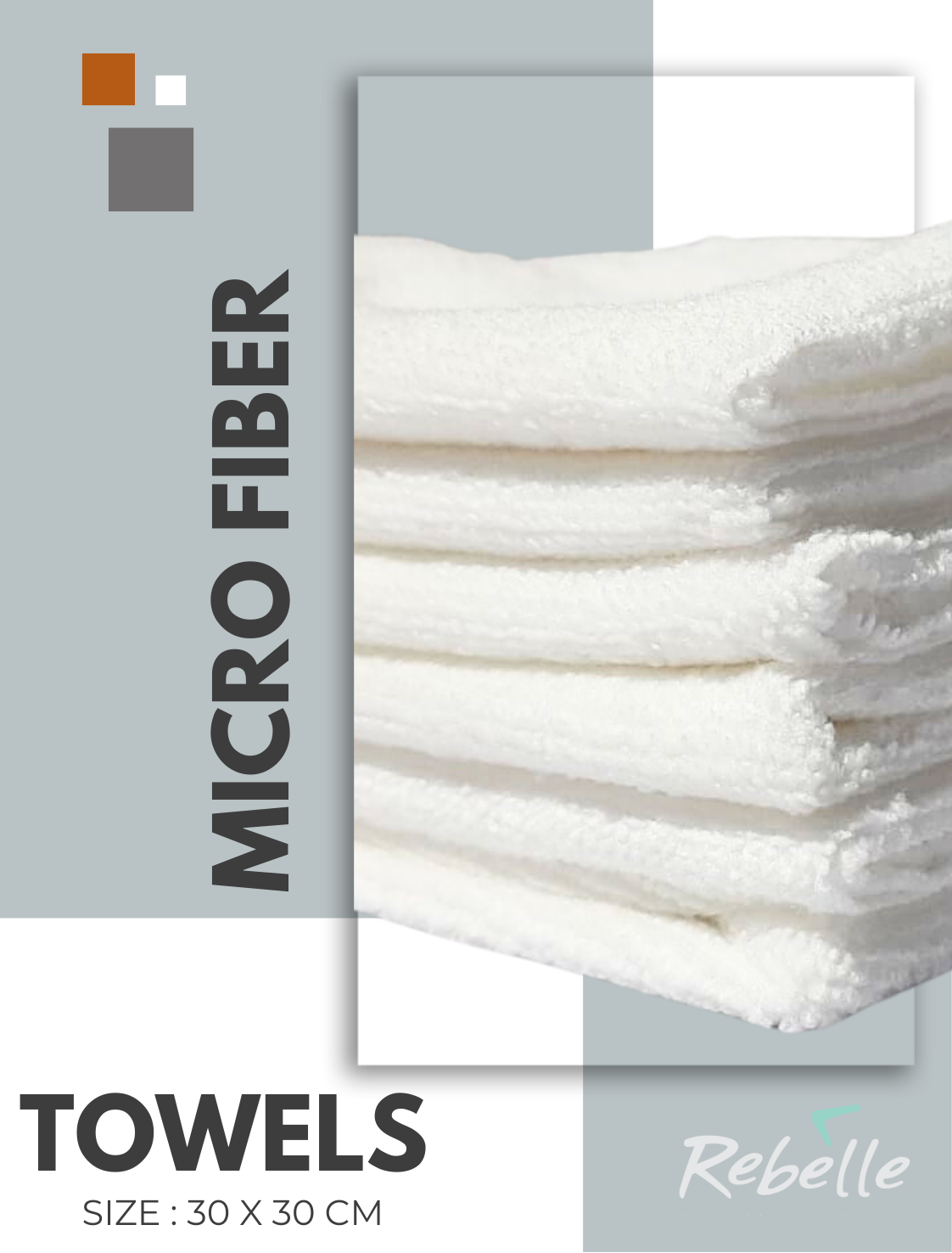 Get to know Microfiber Towels - Best Cleaning Cloth
To Clean
⦿ Kitchen ware, Stove top, Glass ware
⦿ Table top, TV screen, Lap top, Computer Keyboard
⦿ Glass windows, Mirrors
⦿ Clean any surface with minimal or no chemical
⦿ Prewash before first use for better performance
⦿ Soak the used pad in cold water for 15 – 30 minutes.

⦿ Use a mild soap to wash the towels.

⦿ Do not use a brush or fabric softener. Do not Iron

⦿ Squeeze and wash like any other clothes.

⦿ It can also be put in a washing machine after rinse.

⦿ Once washed, let it dry in the sun completely

Note: It is recommended to wash Micro fiber towels seperately


Rebelle towels are meticulously hand stitched so the size & shape may vary a little.
This product has no reviews yet.